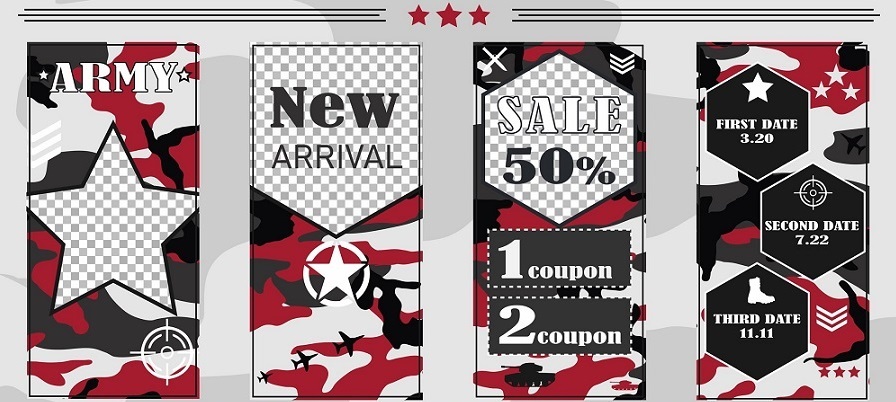 AAFES (Army and Air Force Exchange Service) has been serving America's military personnel and focuses on providing great services at competitively low prices. AAFES serves about 13 million customers and has over 3,000 stores in more than 30 countries. Headquartered is in Dallas, TX, AAFES helps improve customers' quality of life by offering tax free and usually heavily discounted necessities(uniforms, sports equipment, furniture, any type of gear etc.). The exchange is the first choice for customers and continues to sell massive quantities of products to customers. Best of all, AAFES constantly is looking to add new suppliers and small business owners.
How does EDI work for AAFES?
EDI (Electronic Data Interchange) is a way of exchanging business documents electronically between a supplier and AAFES.The Exchange supports ANSI X12, UCS and VICS EDI standards.EDI documents are communicated via a transmission method called AS/2 (Applicability Statement 2)over the Internet using HTTP. AAFES is expanding this initiative to all its suppliers to improve efficiency and reduce overall costs.AAFES uses two types of SOPI format (Non-mark for Store and Mark of Store) for ASN's. SOPI (Shipment, Order, Pack (carton) and Item) is also known as "Pick and Pack" because many items can be packed into the one carton.
AAFES uses a Transportation Management System (TMS) that's designed to streamline the shipping process. TMS allows variety of orders with the same ship date and destination into larger, lower-cost and more direct route shipments. Supplier pickups are scheduled through either the AAFES website or through EDI transactions.
AAFES prefers a cross docking system that speeds up the delivery process.Cross docking is a logistics system in which products from a supplier or manufacturing plant are distributed directly to a customer or retailer through a distribution centre.Cross docking reduces handling, storage time and the need to store the products in the warehouse.
These are following basic requirements before beginning EDI data testing with AAFES:
AS2 communication testing should be no longer than 10 business days
EDI data testing must be completed within 15 business days, if supplier creates their own mappings
EDI data testing must be completed within 5 business days, if supplier uses a 3rd party EDI EDI provider
Supplier maps must be completed
All products must be attached to supplier's procurement code
EDI documents are exchanged using the EDIINT AS/2 (Applicability Statement 2).
The EDI Mandatory documents for setting up EDI with AAFES are:
It is a mandate to send 997 Functional Acknowledgment within 24 hours for any outbound document from the date of the transmitted document, otherwise will result in non-compliance charges.Once the supplier becomes EDI compliant, paper invoices are not accepted by AAFES and an error in invoices may result in non-compliance charges.
810 Invoice
824 Application Advice
850 Purchase Order
856 Ship Notice/Manifest
860 Purchase Order Change Request
997 Functional Acknowledgement
To know more on how we implement EDI for AAFES, contact our sales department at +1 888-339-0722 or email us at sales@infoconn.com